Introducing New Faculty to Dostyk American International School
I am excited to share with you a glimpse into next year as it relates to the faculty at DAIS.
Let me begin by saying that in June we will be saying goodbye to two fabulous teachers.  Brenda Slaman and Greg Sawatzky will be moving to Rumbai, Indonesia.  It is too soon to be saying good-bye to this family; suffice it to say that they are leaving big shoes to fill. 
At the beginning of this school year, I worked closely with TCO Human Resources to establish the correct level of staffing for 2017-2018.  It was agreed, that with our growing enrollment we would staff for a stand-alone class at each grade level.  Mrs. Holcomb at this time also requested a move from Kindergarten to Grade 2. 
Over the months of October, November and December Mr. Marriott and I worked diligently as a team to select candidates who have the training, skill and attitude required to be successful at DAIS.  During the interview process, Mr. Marriott and I interviewed candidates together and we both did follow-up interviews individually.  Dr. Rob Ambrogi also contacted the candidates that we short-listed.
At this time, we are delighted to present to you three teachers who, with their talents and skills, will make a valuable contribution to the rich DAIS learning environment.
Maureen Wade will be our new Kindergarten teacher. Maureen has a Bachelors degree in Education and is working on her Masters degree in Teaching and Learning from Colorado State University.  Maureen has sixteen years of experience teaching early childhood.
Amy Darden has two degrees, one in Childhood Education and a Master's Degree in Reading.  Amy's seven years of experience have all been in upper elementary.  Amy will be the Grade Three teacher next year.
Shane van Staden has a Bachelor's degree in Physical Education as well as certification in Math.  Shane is a trained Red Cross instructor with 23 years of teaching experience.   I have had the pleasure of having Shane on my faculty in both South Africa and Indonesia.  Shane will be taking the reins as both our Physical Education teacher and our After School Activities Director.
Below, please see a short introduction from each of our new teachers. Please join me in welcoming these four teachers to Dostyk American International School.
Sincerely,
Lory Thiessen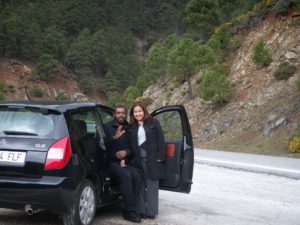 My name is Maureen Wade and I'm thrilled to be joining the Dostyk community in August 2017.
I have been a teacher for more than sixteen years. Ten years of that time has been spent teaching kindergarten and working as a department chair in Miami and Hollywood, Florida.
Currently, I teach kindergarten and I mentor new teachers for Adams 12 School District in Thornton, Colorado.  I am also an active member of our school district's leadership team and my classroom serves as a learning lab site for teachers and administrators.
I'm passionate about helping students become voracious readers and writers.     It is deeply fulfilling to watch them grow more proficient and confident throughout the school year as they discover and nurture their enthusiasm for reading and their inner voices as writers.
When I'm not in the classroom, I'm frequently online working on my Masters degree in Teaching and Learning from Colorado State University. I'm two semesters away from completing my degree and this has kept me extremely busy.  In my spare time, I enjoy reading, shopping and traveling with my husband, Eric and our daughter, Mona.   Eric will be joining me in Atyrau in the fall. Our daughter  Mona will stay in Colorado to finish college.
I'm really looking forward to learning and growing with all of you. See you in August!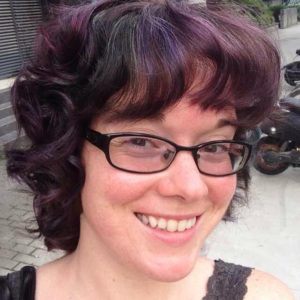 My name is Amy Darden and I am looking forward to being a teacher at DAIS. I am currently living in China teaching Grade 4 at Hangzhou International School, where I have been for the past 4 years. Previously, I taught Grades 3 and 5 in Florida, USA.  I am passionate about literacy and I enjoy recommending books for my students, especially getting them excited about books that they wouldn't have chosen for themselves.
Going hand in hand with my love of teaching is my love of theatre.  I was bitten by the 'theatre bug' at age 4 and have been acting ever since. While I enjoy being on stage, I have found a new joy in directing and bringing theatre to students. I love working on musical theatre, be it choreographing, directing or singing, and I am overjoyed that DAIS has a fine arts program.
When I am not at school, I enjoy cooking, baking, and reading.  These activities are often done while belting out show tunes and dancing around my apartment. I enjoy traveling and experiencing new cultures, people, and especially food.
I am looking forward to meeting everyone in the community.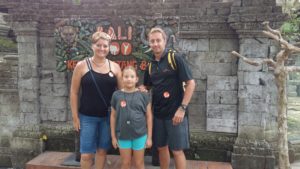 My name is Shane van Staden. I have been teaching for 23 years, of which the past 9 years have been overseas (2 years in Pakistan and 7 years in Indonesia). I presently teach PE and Health in Rumbai, Sumatra which has become home for me and my family. My daughter, Gabriella (9) started her schooling here while my wife, Wendy teaches swimming, and is working on her Business Management Degree. My son Dylan (19) will be remaining in South Africa where he will pursue bodybuilding while attending university.
We are looking forward to joining you in Atyrau and experiencing our first snowfall. We are excited to start ice-skating and playing ice hockey which will be a change from our swimming, cycling and walking routine here in the jungle.
I have had the opportunity of working with Mr. Sawatzky in the past, and I am excited about continuing his best practices, while introducing your child/children to new programs. Physical Education and physical activity is not just my preferred profession, but my hobby and pastime too. I will be expecting the best from your child as they grow through personal challenge, and I will teach to support that growth. I look forward to sharing my passion for movement with your child, and being of service to and your family.